Either an old genre or a modern phenomenon depending on your point of view, rap music in its current form generally comprises of a rhythmic speaking over some form of musical backing track. Early precursors of rap are spoken poetry, with the difference between the two being that rap songs are typically performed in time to some form of music.
Rap is one of the primary components of the hip-hop genre, with almost every hip-hop album containing either exclusively rap or every track having some form of rap on it. Anthony 'DJ H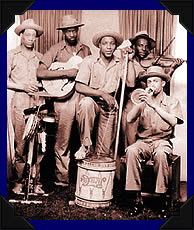 ollywood' Holloway has been given the credit for inventing the style that would go on to become the modern style of rap. Holloway was from Harlem, New York, and the area has remained popular in the rap scene ever since.
There are many negative sides associated with rap and hip-hop, particularly relating to lyrics which appear to glorify violence, drugs, and sexism. Many rapper have come under fire in the media in recent years for their negative influence over younger men, with music itself having even been blamed for a number of violent gang incidents that have taken place.