One of the defining bands of the psychedelic movement, Pink Floyd was an English rock band that formed in London in 1965. The band's main musical style focused on progressive and psychedelic music, and were particularly known for their musical experimentation, as well as their heavy drug use.
The founding members of the band: Syd Barrett, Nick Mason, Roger Waters, and Richard Wright, were students when they decided to form a band. They played at a number of clubs that were popular in the underground music scene and managed to secure t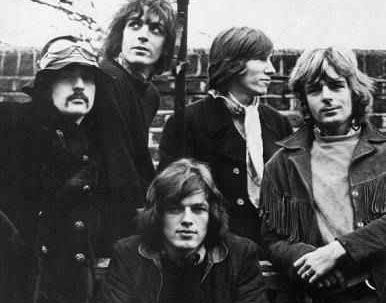 hemselves a following. Barrett led the band to release two charting singles and their debut album, The Piper at the Gates of Dawn, which was released in 1967. The band recruited a fifth member in December 1967, bringing David Gilmour on board as a guitarist and backing vocalist. Soon after, in April 1986, the band lost Barrett who decided to leave due to his deteriorating mental health issues, which are rumoured to have stemmed from his heavy drug use, although some of his family dispute this. The band went on to release a number of critically acclaimed albums, including The Dark Side of the Moon.