The Eagle's fifth studio album, Hotel California, was recorded between March and October 1976 before being released on the 8th of December in 1976. The album contains three singles that each managed to do well in commercial charts, reaching high numbers in the Billboard Hot 100. 'New Kid in Town' managed to reach number 1 in the US, 'Life in the Fast Lane' managed to hit number 11, and 'Hotel California' also managed to reach number 1. The album is currently their second highest-selling album, behind their compilation album, Their Greatest Hits (1971 – 1975). In total, the album has managed to sell more than 42 million copies across the world and has been certified 26x Platinum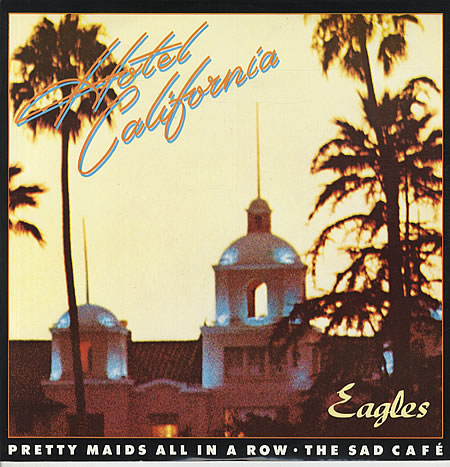 in the United States.
Recording Chief Bill Szymczky helped to bring the album about at both the Criteria and Record Plant studios between March and October 1976, with the album being released in December of the same year on the Asylum record label. The album was the first to feature the guitarist Joe Walsh, who was brought on board to replace guitarist and founding member Bernie Leadon. Walsh's guitar style added much to the album, with many critics pointing this out as a critical component of the album's success.
The title song of the album, Hotel California, was written as a warning about the excesses of fame and success within America, particularly related to the failing of the American dream, as it was believed at that time that the American dream was unattainable for most Americans.