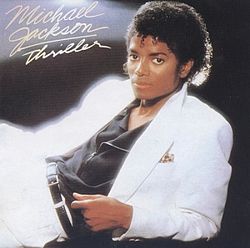 One of the most popular pop album of all time, Michael Jackson's Thriller was his sixth studio album and was released on the 30th of November in 1982 in the United States. Thriller was released in the US under Epic Records and CBS Records internationally. The album is a continuation of Jackson's style, following on from his previous album, 'Off the Wall'. Thriller is a mixture of pop, disco, rock, and funk, with songs often blending two genres at once in order to appeal to multiple audiences at once, something that critics generally agree was achieved. Recording for the album took place over a longer time than is common, with the recording period being between April and November in 1982 at the Westlake Recording Studios in Los Angeles. Part of the extended recording time was due to the album's large budget of $750,000, which allowed for the recruitment of many guest musicians on the album, but due to large numbers of recording conflicts had the effect of extending the recording period.
In a little over a year, Thriller became the best-selling album in the world, selling an estimated 66 million copies, al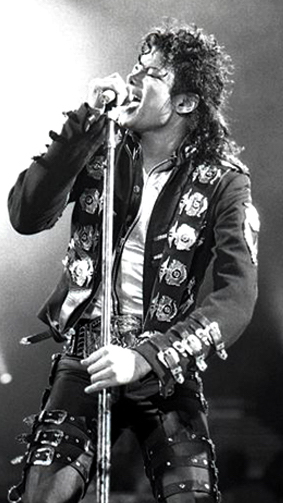 though exact numbers were a lot harder to obtain back then rather than today. The album recently dropped to the second highest-selling album in the world, losing out to the Eagles' album Their Greatest Hits (1971 – 1975), although Thriller was the first album in the world to reach 30x platinum.
The album holds the record for being awarded the highest number of Grammy Awards, winning eight awards, including Album of the Year. There were seven singles that were released from the album, all of which were well received amongst fans and commercially. The singles released were: 'The Girl Is Mine', 'Billie Jean', 'Beat It', 'Wanna Be Startin' Somethin", 'Human Nature', 'Pretty Young Thing', and 'Thriler', all of which managed to secure top 10 spots on the US Billboard 100. Part of the success of the album was Jackson's ability to break through racial barriers in pop music that helped to enable Jackson's appearances on MTV, as well as his meeting of President Ronald Reagan at the White House. Thriller was also one of the first albums to make extensive use of music videos as a promotional tool, a trend that has remained firmly in place today. The music videos were known for their high-budgets compared to other music videos.